Phoenix Contact (I) Ltd. - a subsidiary unit of Phoenix Contact GmbH & Co., Germany is renowned in the field of connection systems, Interfaces, Surge Arresters, Lighting arresters and Field bus technology. In India, production of Rail Mounted, PCB mounted Terminal Blocks and Variable Wiring Interface Modules is being carried at a highly automated plant. Apart from these, we seek your kind attention on the entire range of the products from PHOENIX CONTACT. A brief on each group is given below.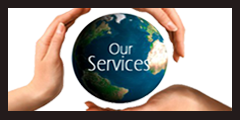 Our Quality Assurance
Connection Systems A wide range of "MODULAR TERMINAL BLOCKS" with state of the art features are available in this product group for mounting on rails in control panels and printed circuit boards. The "COMBICON" range of pluggable PCB connectors offer efficient wiring solutions. The "PLUSCON" range of Industrial Plug Connectors facilitates heavy duty and high-density wiring. Trabtech The Innovations in the area of TRANSIENT ABSORBTION TECHNOLOGY has led
Customer Satisfaction
to the development of state of the art "FLASHTRAB" Lightening Current Arresters and "Valve Trab" Surge Voltage Arresters for power supply Lines. Surge Protection Devises for Measurement, Control and Regulation Signals include "PLUG TRAB" & "TERMITRAB". These, along with surge arresters for Data & Telecommunication Signals, provide a comprehensive surge protection solution for all types of Electrical & Electronic Installations. Interfacing Modules supporting the control systems with a suitable & efficient power supply – the rail mounted "QUINT POWER" offers a stabilized 24 DC output supply. The Lightweight, compact, primary switched mode power supply is available from 1 Ampere up to 40 Amperes. The unique "PLC-R" Relay terminal block combines plug ability, LED indication and high power in just 6 mm width, to offer direct wiring solutions with sensors and actuators in the field. "MCR" covers a wide range of compact Transducers and Isolating Amplifiers finding the application in Measurement Control & Regulation of the processes. Interbus The "INTERBUS" open control hardware, automation software, I/Components and configuration tools provide open and continuous automation solution including the serial field networking.